Volunteer Press Release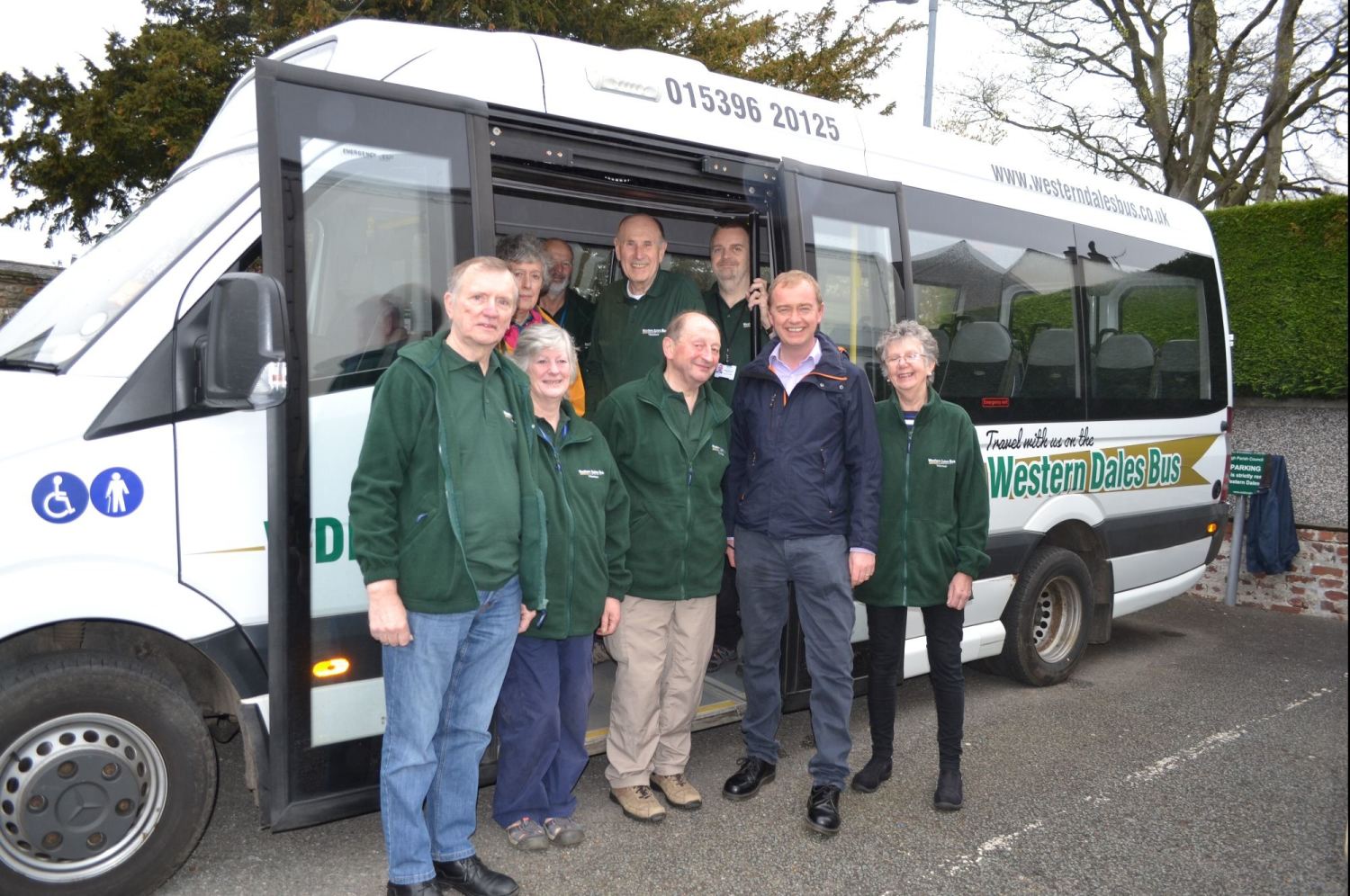 Volunteer Press Release
MP takes to the wheel of a Western Dales community bus to help recruit new drivers
Local MP Tim Farron turned bus driver for the morning when he took to the wheel of a Western Dales community bus in April 2018.
Tim drove from Joss Lane car park in Sedbergh to Morrisons in Kendal and back, replicating the service's Saturday S1 route.
The Western Dales Bus Community Service, which is run solely by volunteers, invited Tim to drive their bus for the morning to raise publicity for the service and to attract new volunteer drivers which they are currently short of.
Tim said: "I enjoyed putting my driving skills to the test as I drove the bus, although somewhat gingerly, from Sedbergh to Kendal and back.
"This is a wonderful service that provides the opportunity for people in Sedbergh, Dent, up to Kirkby Stephen and elsewhere to connect with other communities which otherwise would potentially be cut off from them.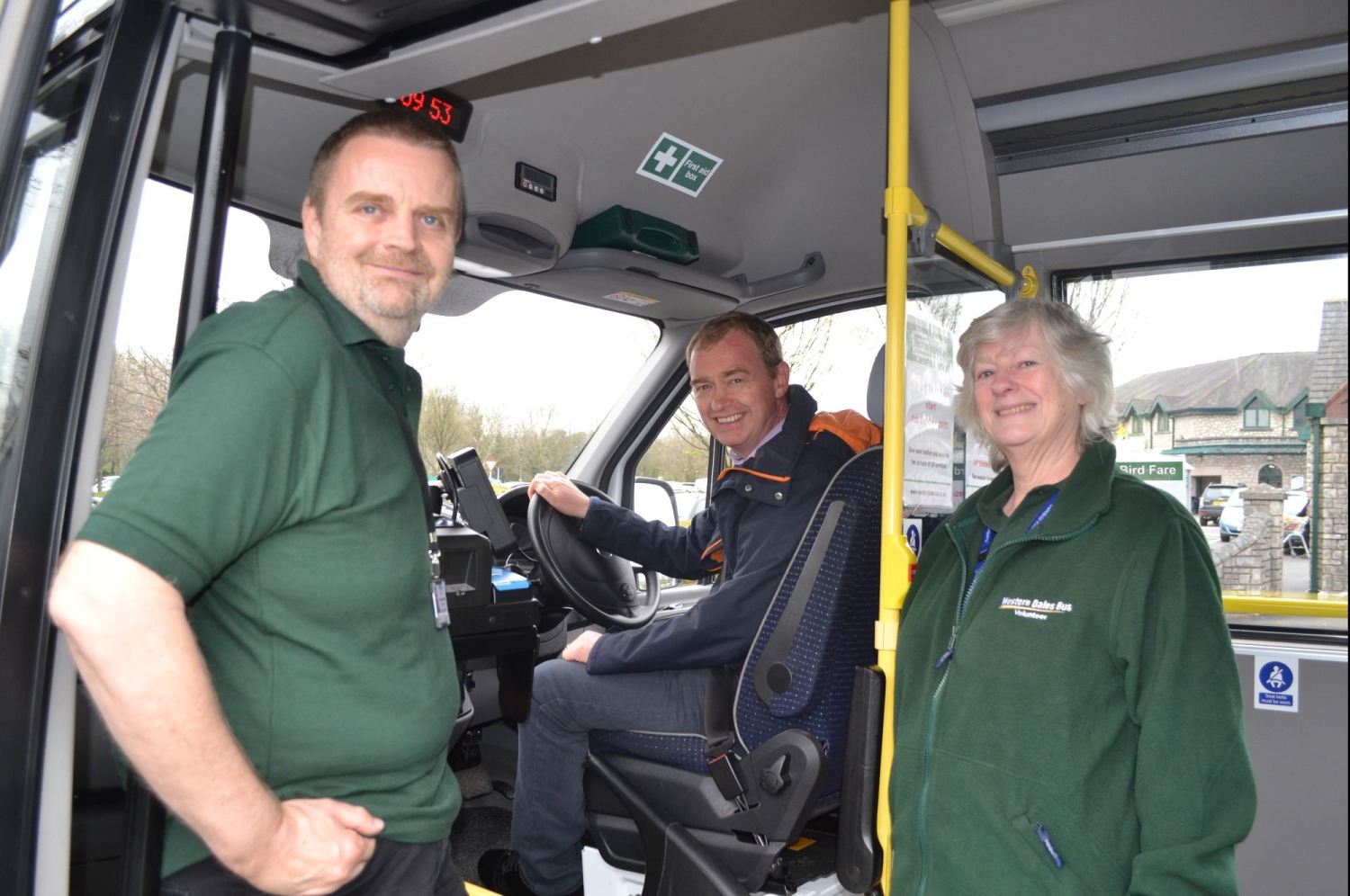 "Fundamental to all this, though, is having people to drive this service.
"The team are fantastic, but, put bluntly, there simply aren't enough of them.
"I'd strongly encourage anyone out there who has got some spare time on their hands and fancies doing something to help out their local community, to contact the team and get involved.
"Liz Nuttall, Volunteer Coordinator at Western Dales Bus said: "Tim quickly proved he had the skills needed to make a good bus driver.
"More volunteers are needed and our MP demonstrated how easy it is to qualify."
If you'd like to help volunteer for Western Dales Bus then head to this page